'This is a movement and not a march'
The calls for action have been heard loud and clear across the United States and the world.
Hundreds of thousands of marchers turned out Saturday, March 24 at more than 800 public demonstrations across the globe in the student-driven March for Our Lives movement, which emerged from the recent massacre at a South Florida high school.
In Nashville, organizers estimated a crowd of 10-12,000 people took part in the rally and march that started and ended at downtown's Public Square Park in front of the Metro Courthouse.
Protesters turned out in a colorful quilt of commitment and passion. They included sign-toting groups of high school and college students —"Am I Going To Die Before I Can Vote?," one sign read — as well as youngsters riding atop parents' shoulders, and senior citizens in wheelchairs.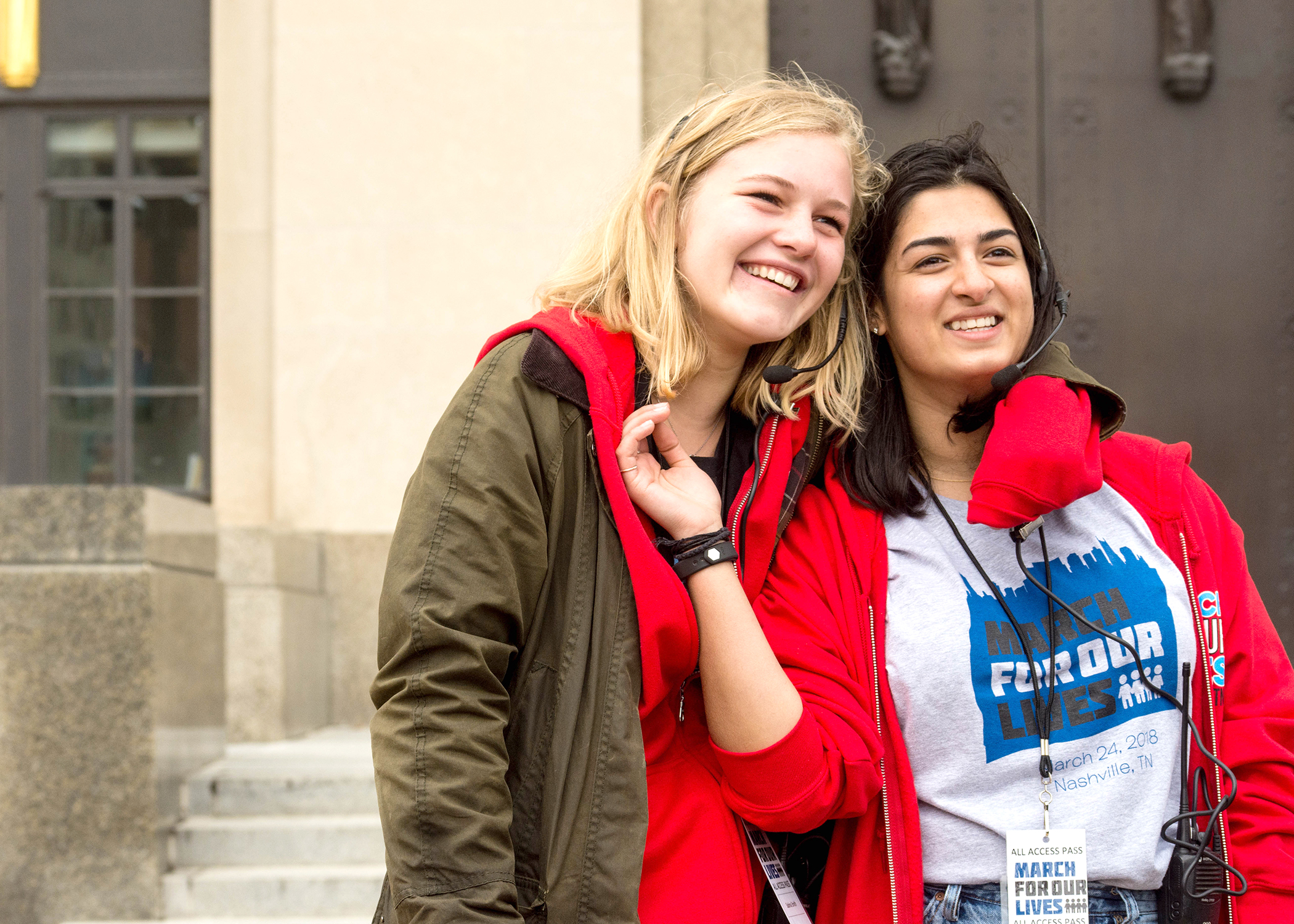 The Nashville march was prompted by Abby Brafman, a Vanderbilt University freshman and 2017 graduate of Marjory Stoneman Douglas High School in Florida, where 17 people were killed on Feb. 14, 15 of them her former classmates.
Brafman's idea quickly turned into a youth-led civic movement when a network of 70 fellow students asked how they could be involved, and the larger Nashville community responded. A Facebook group exploded with more than 7,000 names.
"This has been an incredible roller coaster, and the journey does not stop here," said Brafman as part of her remarks closing the rally, as quoted by The Tennessean. "I've said it a few times, and I'll continue to say it: This is a movement and not a march."
Other speakers included Nashville Mayor David Briley, state Rep. Brenda Gilmore, and the Rev. Naomi Tutu, a Nashville resident and daughter of Nobel Peace Prize winner Archbishop Desmond Tutu.
Also, four essay winners from Metro Public Schools read their essays aloud, including crowd pleaser Norah Hooper, a first-grader from Dan Mills Elementary School in East Nashville's Inglewood neighborhood.
Brafman proved to be a popular media subject throughout the weeks leading up to the march. Coverage including a front-page feature in The Tennessean, multiple appearances on Nashville TV and radio stations, and being interviewed as part of the nationally syndicated National Public Radio show "On Point."
Along with Nashville march organizers Sabina Smith and Puja Jagasia, Brafman met with The Community Foundation of Middle Tennessee to establish the March Four Our Lives Nashville Fund, allowing for gifts made to support event tax-deductible. After the cost of the march is covered, the remaining funds will go to the Broward Education Foundation.
---