Mural Artists: Elisheba Israel Mrozik, Michael Mucker, Kasumi Bledsoe and Kamarrah Stevens.
---
Give Black, Give Back Advisory Committee
---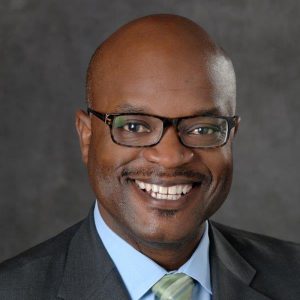 Alfonzo Alexander
Alfonzo Alexander serves as chief ethics and diversity officer of NASBA and president of NASBA's Center for the Public Trust (CPT). As chief ethics and diversity officer, he oversees strategic diversity initiatives and ethics compliance for the organization, while facilitating a number of special projects working with the CEO. In his role as CPT President, Mr. Alexander oversees this ethics and leadership organization's day-to-day operations and a growing number of CPT programs. Under his leadership, the CPT has cultivated new partnerships and built programs on nearly 100 college and university campuses across the United States, established Ethical Leadership Certification and Training Programs, and grown its Being a Difference Award Program extensively. Read Full Bio.
---
Eric Brown
A Nashville native, Eric is an Author, Strategist & Consultant who oversees campaigns that aim at educating and motivating people regarding significant modifications in systems, such as lowering utility bills through executing weatherization plans and finding safer alternatives to power-driven fossil/nuclear electricity in the form of solar power installations.
He's worked on projects such as managing mayor's relationships with population of 200K from various domains, including universities, businesses, community organizations, funders, and capital venture investors. He has also supervised economic platform for government of Metropolitan Nashville for North Nashville and Bordeaux, consisting of population size of 28,792.
Eric also worked as Statewide Political Director for Phil Bredesen for U.S. Senate and was Lead Organizer for the Children's Defense Fund Nashville Team. Eric has a B.A. from American Baptist College and two master degrees from Vanderbilt University. When not working, Eric loves to read, write, and enjoy time with his friends and family.
---
Mr. Ron Corbin
Ronald L. Corbin is retired VP of the Southern Region of the Allstate Insurance Company. Ron's career was highlighted by his induction in the TN Insurance Hall of Fame and the Apollo Leadership Award for communications during Hurricane Katrina. He led the largest publicly traded insurance company in the US through the largest natural disaster in the history of the US, Hurricane Katrina. Mr. Corbin is a Vietnam Veteran honorably discharged whose life work has been to help serve and empower individuals and stress building stronger communities through engagement and giving back. Read Full Bio.
---
Ms. Barbara Gray
A native Nashvillian—Barbara F. Gray is a product of the Civil Rights Movement in the 60s and of the struggle for social change in America. She grew up off Music Row in South Nashville and was educated in Nashville's segregated public schools. She received a bachelor's degree from Tennessee State University, where she graduated cum laude. She also attended George Peabody College for Teachers and earned a master's degree from Tennessee State University. A Phi Delta Kappa, International member, Mrs. Gray's 30-plus years as an educator in Metropolitan Nashville Public Schools commenced in 1970 at Hillsboro High School—the year before the desegregation of Metro-Nashville Public Schools. Among her colleagues, Barbara was recognized as Hillsboro Teacher of the Year and as First Runner Up for Metro-Nashville High School Teacher of the Year. Because her students nominated her, she was also listed in several academic publications as an exemplary educator. Read Full Bio.
---
Brandon Hill
A native of east Nashville's James A. Cayce Homes, Hill grew up attending MNPS schools before returning to his former neighborhood to serve as Teen Outreach Director of the Martha O' Bryan Center. He later became National Program Director for the Usher's New Look Foundation, a family-focused organization founded by Grammy-award winning artist Usher Raymond in Atlanta, GA. Hill most recently served as the Community Engagement & Action Coordinator for the Oasis Center and Director of the Mayor's Youth Council of Nashville/Davidson County where he led efforts to involve the community in local decision-making and civic engagement efforts. In November 2019, Brandon joined the new Major League Soccer team, Nashville SC, as Senior Director of Community Engagement. Brandon is a recipient of the Emerging Leaders Award by the Tennessee Alliance for Progress, and was named one of Nashville's "30 Top Leaders in their 30s" by the Center for Nonprofit Management. Brandon holds a B.S. from Tennessee State University and M.Ed from Vanderbilt University.
---
Juan A. McGruder, Ph.D.
Juan is the Senior Vice President for Institutional Advancement at Meharry Medical College. Serving as a key member of the President's Cabinet, he is responsible for designing and executing the overall strategy for advancement. He leads Meharry's Institutional Advancement team of 18, which includes Alumni Relations, Corporate and Foundation Relations, Development, Donor Relations & Prospect Research, Gift Management Services, and Marketing & Communications. Read Full Bio.
---
Lisa Swift-Young
Lisa Swift-Young is a Renaissance woman. Her professional career covers roles in corporate, academia, and nonprofits. She has more than 20+ years of experience strategically growing businesses and driving change. She is a multi-award-winning sales and marketing executive. Recently, Walgreens Boots Alliance recognized Lisa as a Global Corporate Social Responsibility award nominee.  Among her peers, she is considered a strategic partner and innovative thought leader.
Along with her daughter, Lisa is the cofounder of 4Curls, LLC, a clean beauty brand for naturally curly hair. Lisa loves to share her knowledge and is the author of two bestselling books, Pause 2 Praise: 30 Days to Happier and Healthier Relationships with Your Adult Children and Power of 3: The Christian Gratitude Journal to Restoring Your Faith and Renewing Your Praise. Read Full Bio.
---
Antonio Young
Antonio Young has worked in several account management/sales roles with Fortune 500 companies including AT&T, MetLife and Humana. Before moving to Nashville Antonio had spent over a decade in Medical and Pharmaceutical Sales while living in Louisville, KY and Raleigh, NC. During his career, he was awarded several President's Club designations as well as various regional and district awards. Volunteerism and community engagement has always been a large part of Antonio's life but, it was a family legacy of "giving" that led him and his wife Lisa along with their two adult children to create the Donor Advised fund "Change We Seek". The spirit of giving can truly be a family and for the Young family it continues to be an amazing journey as their roles evolve.
Antonio's favorite pastime continues to be traveling the world with his wife Lisa and their son and daughter.